Target: Become a carbon free island by achieving a 100% renewable energy target.
Status: Achieved
RES: Hydropower, windpower, electric vehicle (EV) system.
Implementation: Yakushima is the fifth biggest island in Japan, located South of Japan's main island, and part ...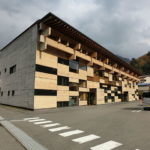 Target: Supply 100% of the electricity needed for housing, the business and industry sector with local renewable energy by 2050
Status: In progress
RES: Wind, hydro, biomass, solar, and geothermal
Implementation: Yusuhara Town is a small remote town in Kochi ...